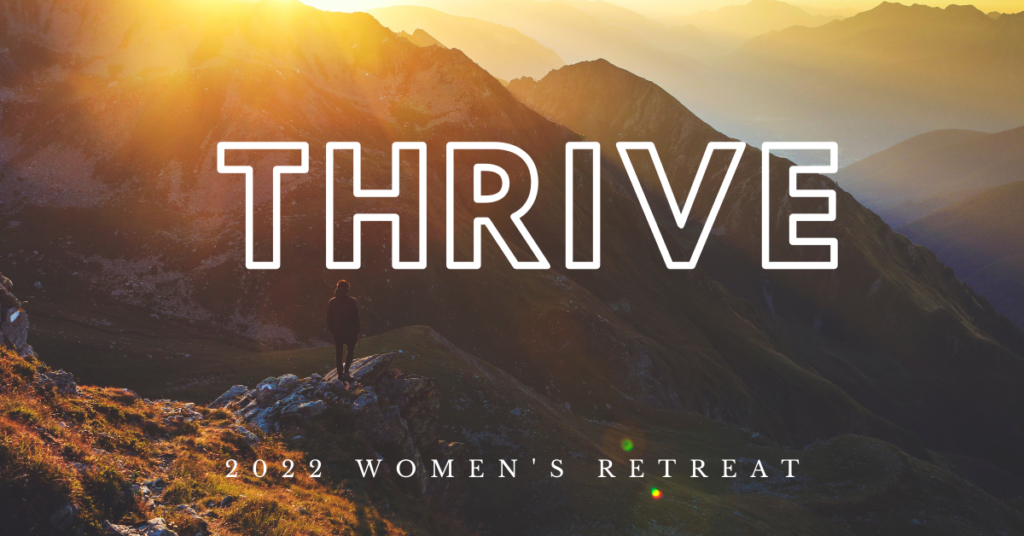 Are you wanting to get away from your normal rhythms and have a fresh encounter with Jesus? Are you ready to experience Him and His life-giving Spirit? Are you hungry for Jesus and what He wants to do in you in this next season? Join us March 11-12 as we get away and give Jesus time and space to make us into women who are Thriving!
WHEN: March 11-12, 2022. Our retreat will begin at 8pm on March 11th and end at 3pm on March 12th.
WHERE: 4H Educational Center in Front Royal, VA located in the Shenandoah Valley. (Rides available if needed)
SPEAKER: Sandy Kang. Sandy, alongside her husband (and four daughters), has been pastoring at San Jose Christian Alliance Church since 2002. Her ministry passion is to develop and empower leaders of all ages and engage in community outreach. Currently, she is the Director of Staff and Donor Engagement at Healing Grove Health Center. During her free time, she loves exploring the great outdoors and reading books.
RETREAT EVENTS: We will have three main sessions (with Sandy and GCCC Worship), guided times of prayer and processing, late night campfire, and plenty of time for fellowship with other GCCC women.
ROOM OPTIONS: We will offer private rooms and bathrooms as well as double rooms (2 women per room with 1 private bathroom they will share).
COST: $100 for a Double Room/ $110 for Private Rooms (Either cost includes: room, retreat, meals, and snacks)
MEALS: Late night ramen and snacks on Friday March 11th/ Breakfast, snacks, and lunch on Saturday March 12th. (Please plan for your own dinner Friday night).
COVID PRECAUTIONS: We will continue to abide by our regathering plan and any local mandates regarding social distancing and masks indoors. Guests can reserve a private room to minimize risk. If you have specific questions, please email women.board@greatcommissioncc.org.
REGISTRATION DEADLINE: We apologize, but this retreat is full.