Stephen Kim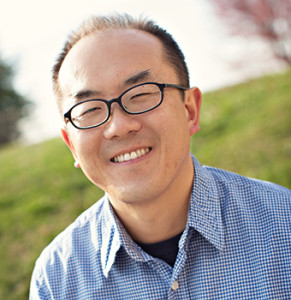 Lead Pastor
stephen.kim@greatcommissioncc.org
Pastor Steve Kim grew up in Northern Virginia and attended Virginia Tech, then went on to graduate from Biblical Theological Seminary. His ministry experience began in Philadelphia where he ministered for 16 years in various roles: youth pastor, associate pastor, and then senior pastor & church planter. Throughout that time, he felt a calling from the Lord to return "home" to serve in the Washington DC area. On August 1, 2010, Pastor Steve was installed as Lead Pastor of Great Commission Community Church. He has a wife, Soo-Jin, and three teen-aged children: Josiah, Christian, and Abby. He is an Apple fan and holds a hidden appreciation for fashion and art.
Carl Park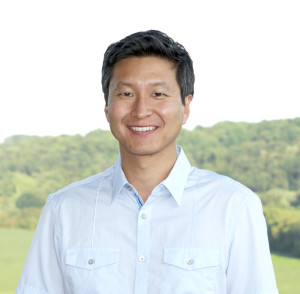 Arlington Pastor
carl.park@greatcommissioncc.org
Carl pastors our Arlington site, and he oversees worship, prayer, and classes for all of GCCC. He holds degrees from Yale, Princeton Theological Seminary, and Trinity, including a Ph.D. in Biblical Studies. Prior to serving GCCC, he served as a pastor to congregations in Chicago, New York, and Milwaukee. Carl is passionate about environments where people experience and get shaped by the Spirit of Jesus. He also likes teaching, whether tutoring adults for basic literacy, coaching youth basketball, teaching university courses, or leading classes for the church. He is married with two children, and enjoys a broad variety of music, books, and sports (if Wisconsin teams count as broad).
Jonathan Thornton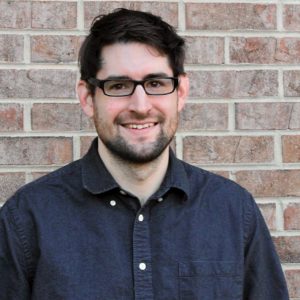 Youth & Missions Pastor
jonathan.thornton@greatcommissioncc.org
Jonathan grew up all over the world but spent most of his time as a kid running around in the forests of Germany. His parents were missionaries and from a young age, he developed a love for different cultures. He has a Bachelor of Science in Pastoral Ministries from Nyack College and a Masters in Intercultural Studies from Alliance Theological Seminary. Jonathan has served in New York, Arkansas, Minnesota, and Virginia. He is passionate about helping people encounter the Holy Spirit and living out their lives empowered by Him. Jonathan and his wife, Erika have five kids. In his free time, he enjoys going to the park with his kids, pick-up sports, and strategy board games.
Erika Thornton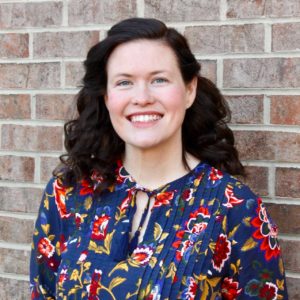 Minister of Families and Children
erika.thornton@greatcommissioncc.org

Erika Thornton studied Youth and Family Ministries at Nyack College, where she met her husband, Jonathan. She has served as a Children's Director in NY and the youth coordinator for the Metro district. She also served for seven years in the Candidate Development Office of the C&MA. In 2014, she moved to VA with her family to church plant for a few years before serving at GCCC. Erika loves teaching people about Jesus, empowering parents, and getting kids excited about listening and obeying God's voice. She also enjoys shopping, painting, and reading graphic novels with her kids on Saturday morning.
Jennie Ro
Children's Ministry Assistant – Arlington
jennie.ro@greatcommissioncc.org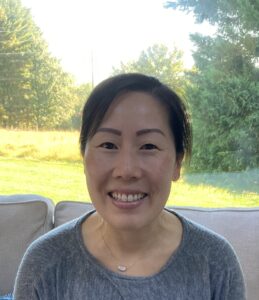 Jennie was born and raised in the Maryland suburbs of DC, where she also currently resides with her husband and two daughters. She studied Psychology and Spanish at UVA and went to grad school at UT-Austin for Clinical Social Work, though she has always been sorely lacking in school spirit. She considers it her greatest joy and privilege to know people (of all ages!), listen to their stories, and be used by God in any small way to help them experience His love for them. Jennie enjoys pastries and coffee, home organization, yoga, and beating her husband at Scrabble.
Tigan Hughes
Administrator
tigan.hughes@greatcommissioncc.org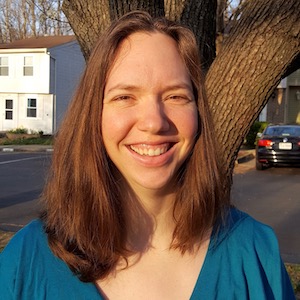 Tigan grew up in Wyoming but moved out to the DC area after graduating from Carleton College with a degree in Russian. She worked at an immigration law firm and a vet clinic for a time before settling in to the much more demanding work of raising three young children. She and her husband, Eric, share a love of community theatre, although Tigan's passions in general incline more towards the details and behind-the-scenes work rather than the center of a spotlight. Which is why she loves the administrative work of answering emails, tracking expenses, and reserving Sunday service venues.
Esther Pyon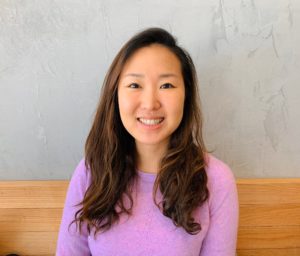 Tysons Worship Director
esther.pyon@greatcommissioncc.org
Esther grew up in New York and Connecticut and is a proud alumna of the University of Michigan (Go Blue!) with degrees in Political Science and Sociology. Esther was part of a local church in Ann Arbor during college and post-grad years, and she surrendered her life to Christ upon experiencing God's radical love and transforming power through her community there. Esther moved to the DMV area in 2012 to attend law school and works in DC. Since joining GCCC, she has grown a deeper passion for intercession and worship ministry. She enjoys live music and running outdoors. Esther and her husband have one son and enjoy spending time with their friends and family over good food and conversation.
---
GCCC Elders
Kyung Ro
Delwyn Lee
Peter Cho
---
Board of Women
The current members of the Board of Women can be contacted at: women.board@greatcommissioncc.org
Risa Nakajima
Victoria Ng
Ginia Hurh
Jane Mei
Patty Oh
Su Chong Weber
---
Governance Board
GCCC is governed by a Governance Board that contributes to all major decision-making. GCCC members elect board members. The current officers serving on the Governance Board are: