Fellowship Ministry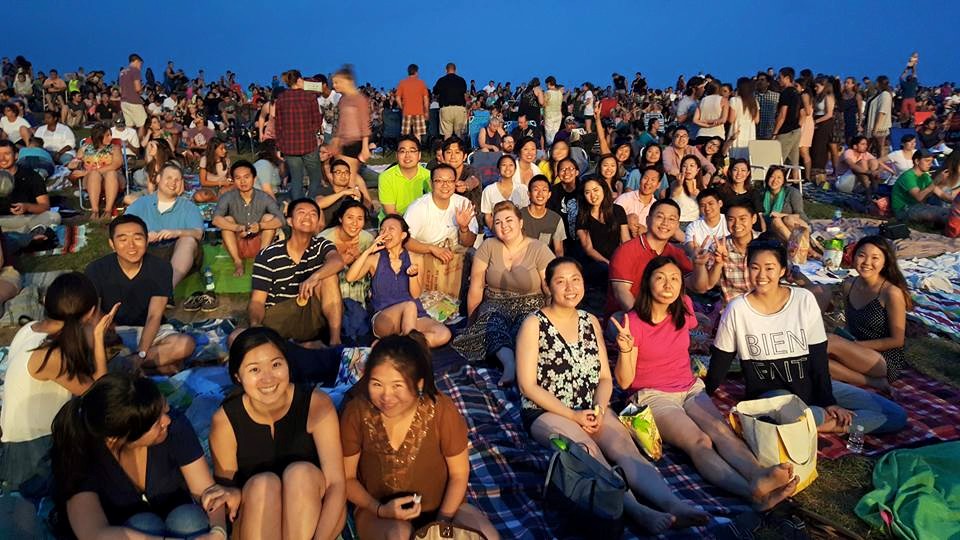 As the Fellowship Ministry, our mission is to promote community, fellowship and fun within the church and local community through various activities and events. By partnering with our local missions ministry, we also desire to serve together helping those in need in our communities. You can follow us on our instagram account!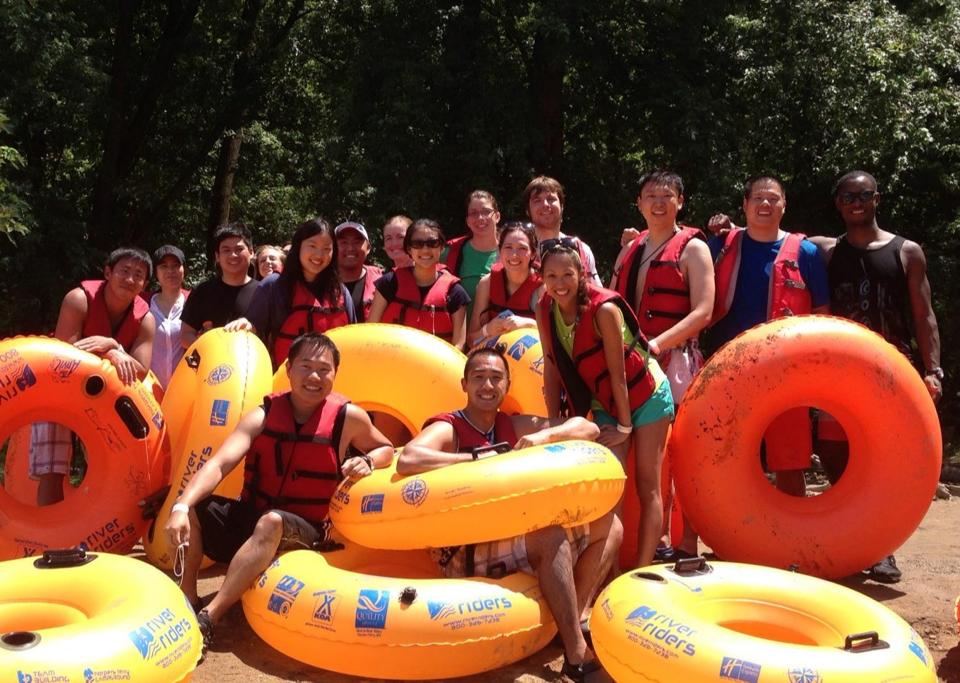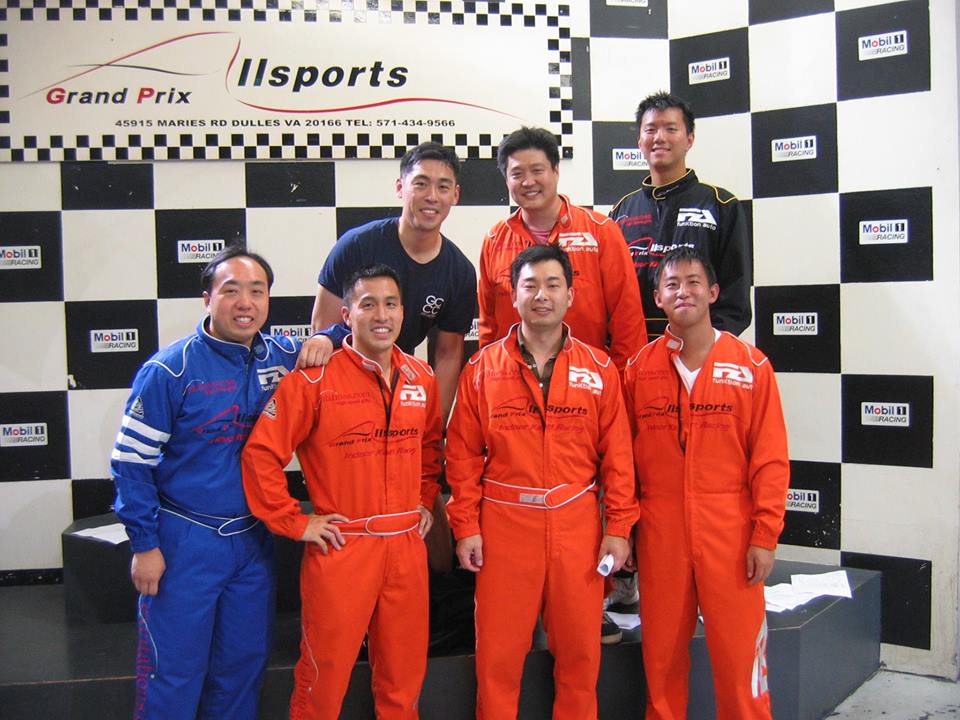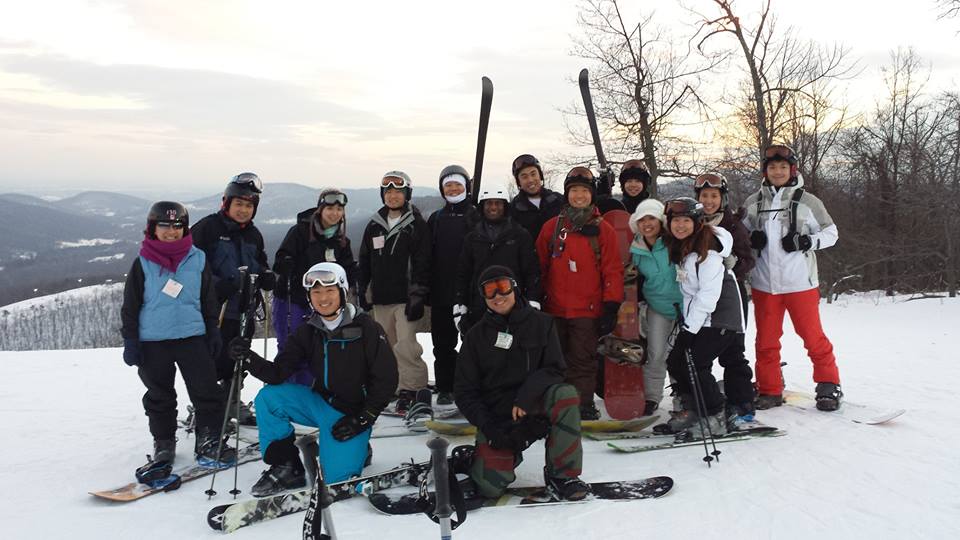 Men's Fellowship Ministry
Our mission is to connect GCCC brothers through both social fellowship and intentional discipleship, which we call "AMP" – Accountability, Mentoring, and Prayer. This ministry is for both newcomers to plug into the church and for long-time attenders to meet new brothers and to reconnect with old ones. Look for announcements about Men's Fellowship events throughout the year in the weekly newsletter, Facebook and email. For more information or to join the Men's fellowship listserv, contact fellowship@greatcommissioncc.org.
Women's Fellowship Ministry
Our mission is to foster a community of women who come together to serve God, build and strengthen one another in Christ, and show genuine faithfulness in living out a Gospel-centered life in our community. We have several events throughout the year, ranging from sharing a meal together or participating in outdoor activities. Please join our Facebook page for announcements or contact fellowship@greatcommissioncc.org for further information.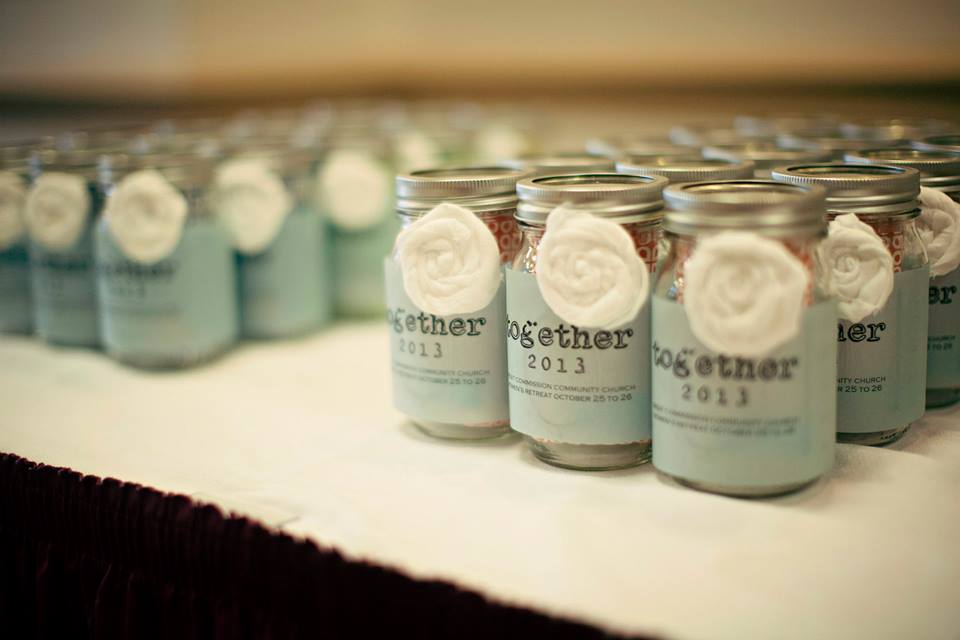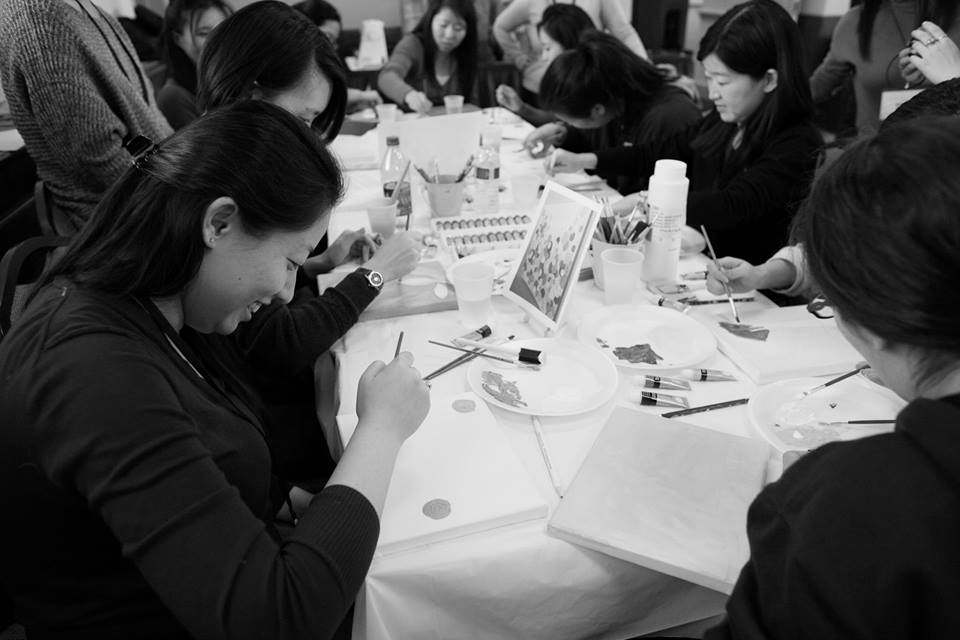 On-going Fellowship Activities
Sunday Tennis
*on hiatus*
Come play tennis with fellow brothers and sisters after Sunday service and lunch at Virginia Highlands Park (1600 S Hayes St, Arlington). We will be playing every Sunday starting at around 2:30pm; all skill levels welcome.
Sign-up isn't required, but it would help us gauge interest and book the appropriate number of courts ahead of time. Contact fellowship@greatcommissioncc.org if you have any questions.
Basketball Ministry: "Hoops 4 Him"
*on hiatus*
Interested in playing basketball and meeting others in the GCCC community? Hoops 4 Him is a weekly basketball fellowship. We play Mondays & Thursdays, 9pm-10:15pm, at school gyms in the Springfield, VA area (car required; rides potentially available). Cost is $6 for each two-to-three-month season. We have a 15-person cap for each game; to sign up for the e-mail list and find out more, please contact Ray Lee or Jared Ng by e-mailing GCCCHoops4Him@Gmail.com.
If you would like to know which fellowship events are occurring, please join our Facebook page or view the Community page.
If you have a fellowship idea, please share it with us by contacting us at fellowship@greatcommissioncc.org.
Welcome Ministry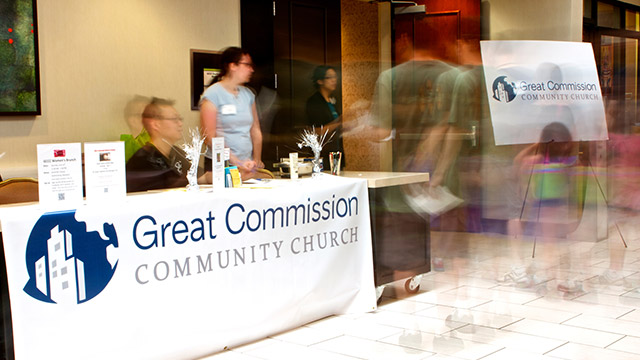 The Welcome Ministry seeks to warmly welcome everyone into our community of believers. Our ministry acts as a gateway for newcomers to get plugged into small groups and serving opportunities. More specifically, our ministry is comprised of ushers who provide a friendly smile to all attending our Sunday worship service and then reach out to newcomers. If you are looking to serve, the Welcome Ministry is a great place to start.
We understand that the Arlington, Maryland, and DC areas are a very transient location, and we recognize the great need for getting involved in the community. If you're visiting, feel free to talk to us at the Welcome table when you come, or request more information. A majority of the congregation also goes out to lunch after service, so talk to one of us or anyone in the congregation if you would like to join!
If you have any questions or would like to help serve in this ministry, please contact Welcome-Arlington to serve in the Arlington service or Welcome-Tysons to serve in the Tysons service.
Also, if you would like more information about our service or would like to receive updates and notifications via email, please sign up on our contact page!
Worship Ministry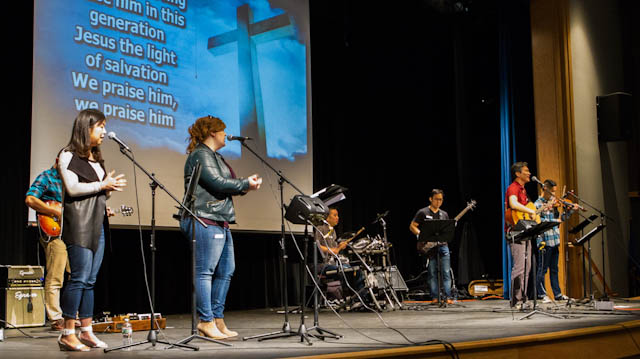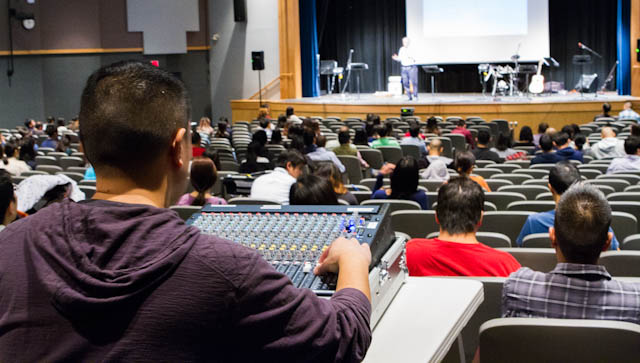 The worship ministry at GCCC seeks to honor God through corporate praise and personal worship. The worship team leads a time of praise during the Sunday worship service, to glorify God through songs and connect with God through prayer and worship.
We also want to raise up new worship team members and new worship leaders who want to be led by the Spirit. Please contact Pastor Carl Park if you would like to join the team at Arlington or Tysons—all are welcome regardless of musical background. We look only for a heart of service and humility. The team meets every Sunday morning before service to set up equipment and practice.